Samantha Nobles Interiors LLC is a Washington D.C. based boutique interior decor and design firm. Our mission is to thoughtfully design and execute the transformation of any space to reflect personal style, facilitate modern functional living, and evoke much joy.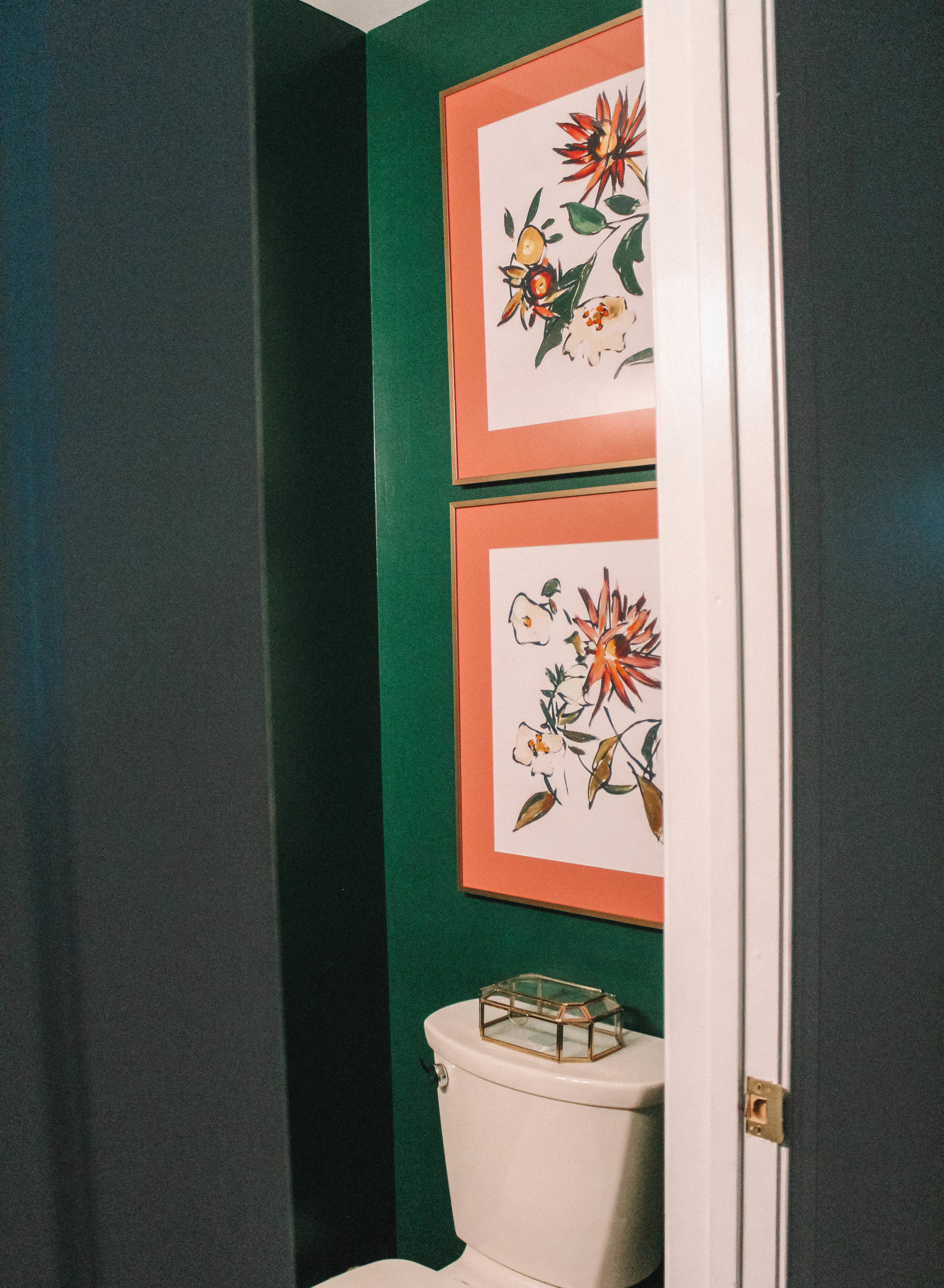 "We hired Samantha to manage a full remodel of our bathroom, and we couldn't be happier with the results! We both have busy schedules, and we were worried about having to devote a lot of time and energy to managing such a big project. Working with Samantha was stress-free; we were able to focus on all of the design aspects we were interested in, and let Samantha organize the rest. When we faced serious spacial challenges, Samantha helped us develop solutions that worked for us. She took care of scheduling contractors to make bids and offered her expert advice on design choices. Our newly remodeled bathroom looks amazing, and we couldn't recommend Samantha more highly." -TAYLOR & WILL
"The time with Samantha couldn't have been better spent! She carefully listened to my ideas and then incorporated them seamlessly into her suggestions and recommendations. I came away from our meeting encouraged with a tangible vision for our home..." -ALLISON
"I had the best experience working with Sam on my design consultation for my master bedroom and office! I decided to go with the design consult service since I had an idea of what I wanted but just needed an extra push to think creatively and get it done, which she really has an eye for. I was able to send her Pinterest boards of spaces I liked and pictures of my rooms/measurements ahead of time, but she really worked her magic when she visited my home. We sat in each room and came up with creative ways that matched my style with function (hello fun storage!), and Sam made the whole process so much fun and less overwhelming. She helped focus me and after I got my final email with links to pieces and things to consider, executing the plan she prepared for me was so easy! I can't thank her enough for helping to make my house a home." -MELISSA
"In 2 short weeks Samantha transformed our 1980s home into our dream home with all the colors, furnishings and accessories we love. She honored "must haves", guided our choices and incorporated the treasures we wanted to keep. And all within our budget. Would recommend her work, creativity and character unreservedly." -SHIELA & JOHN
"We took a leap of faith and hired Samantha to turn our entire guest room into a nursery while we were on vacation. We gave no parameters - simply a budget and the key to our house. In 9 days, Samantha completely transformed the room! Her attention to detail, vision, and execution turned basically a junk room into our favorite room in the house. Bonus: we didn't have to do any of the decision-making. Hiring Samantha was the best thing we did before the baby arrived and we plan to use her amazing skills in the future!" -RENÉE
Meet Samantha
Samantha Nobles is a proud Florida Gulf Coast native living and loving life in our Nation's Capital with her husband Daniel and their dear pup, Penny. With an unshakable desire to express herself both relationally and creatively, she has been using every opportunity she can find over the last 7 years to help others with her aesthetic gifting no matter how big or small the project.
After brief stints in political finance and residential real estate, her "now or never" moment arrived to take her interiors passion to the next level. With the encouragement and support of family, friends, and clients, coupled with open hands, Samantha Nobles Interiors LLC, (SNI) became a reality in 2018. With a publication in Apartment Therapy and the privilege to serve clients all over the DMV, SNI is growing and taking on new and exciting opportunities each day.
When Samantha is not styling spaces or managing a renovation for her clients, you can typically find her spending quality time investing in friendships, eating her way through D.C., or traveling.
IN-HOME CONSULTATION
Sometimes life is easier when someone else is there helping you make a decision and tell you that you aren't crazy (or that you are). In-Home Consultations are perfect for those who need someone with a fresh eye for interiors to offer honest and informed advice based on the needs for a particular space(s) in their home, office, backyard, etc. In-Home consults can be tailored to your needs: we can look at paint colors, decide what pieces to keep, toss, sell, or buy, decide how to re-arrange a space to allow for more functionality, the list goes on! The In-Home consultation also includes a follow-up email with punch list items discussed along with any referral links mentioned in time spent together.
Consultations $150 per hour/1 hr MIN & 3 hour MAX
FULL SERVICE STYLING & DESIGN
We are a city full of hardworking and busy people. The last thing many people have the time, talent, or desire to do, is think about how to maximize, setup, decorate, or improve their spaces. Do you want to pass the reigns and let someone else do the work to transform your kitchen, bath, bedroom, living, den, or nursery? If so, full-service styling and design would be your best match. After a consultation and then contracts are signed, we draw inspiration from your hopes and dreams and turn your space into one that you won't ever want to leave.
Full Service Styling and Design: $75/hour